Property Brief Definition
A Property Brief is a summary of the key characteristics of real property.
Explanation
A Property Brief is an unpopular term for a property description. A Property Brief will list the square footage of the property, number of bedrooms and bathrooms, size of the lot, any new or recent additions or improvements etc.
Another way to look at it is the listing page that displays all the information for real property on the real estate market is sometimes referred to as a Property Brief.
Mike Riso

COMMERCIAL REAL ESTATE ASSET MANAGER
Expert contributor at RealEstateWords.com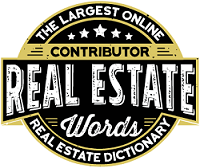 Interested in becoming a contributor? Apply for our Expert Contributor Program.