Definition
A non-institutional lender is a financing company that is not a federally regulated banking or financial institution.
Explanation
Non-institutional lenders do not follow standardized guidelines that institutional lenders require such as requirements for the property to be in generally good condition and not in need of significant renovations, be fully occupied by tenants, or even allowing flexibility with sponsorship strength.
As a result, non-institutional lenders can be more creative to provide loan structures well suited for real estate investors. Examples of non-institutional lenders are real estate investment trusts (REITS), insurance companies, pension funds, hard money lenders, or even individual lenders.
Non-institutional lenders provide various types of financing to real estate investors such as:
Short term bridge loans (generally 12-36 months in maturity). These loans allow a sponsor to purchase or refinance a property with the plan to sell or refinance out prior to loan maturity.
During the period of the bridge loan, the investor may renovate the property, lease it up to stabilize, or even obtain entitlements/permits to change the property use. All of these create additional value for the property for them to profit from.
Long term loans (generally 5-30 years). These loans are available for properties that are stabilized and provide cash flow. But they are asset based loans that focus on the collateral more so than the borrower.As an example, institutional lenders follow federal regulations for the maximum number of loans they allow an individual to obtain.
Let's say an investor is looking to grow their portfolio of rental properties. An institutional lender will look at all institutional loans the investor has and follow the regulated maximum (ie: 10 loans) at which point further institutional financing will not be available.
A non-institutional lender does not need to follow these regulations, so it is commonplace for a large real estate investor to leverage these non-institutional lenders to obtain loans without an arbitrary maximum.
For example, if an investor owns 100 houses that are all rental properties, a non-institutional lender can evaluate providing financing for all of the properties without any affect on their federally regulated maximum number of institutional loans).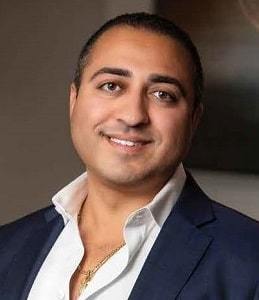 Andrew Abas
HARD MONEY LENDING SPECIALIST

Expert contributor at RealEstateWords.com