Real Estate Investor Definition
A real estate investor is a person who either actively or passively invests in real estate for a purpose of making a profit. There are numerous types of real estate investors whose investing exit strategy varies. Below is a list of the most common types of real estate investors:
Wholesalers
Flippers (also known as fix & flip investors or rehabbers)
Landlords (also known as buy & rent or buy & hold investors)
Syndicators
Note buyer/seller investors
Seller financing investors
and more
Brian Robbins
RESIDENTIAL REAL ESTATE INVESTMENT SPECIALIST

Expert contributor at RealEstateWords.com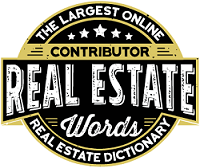 Interested in becoming a contributor? Apply for our Expert Contributor Program.